Previous Speakers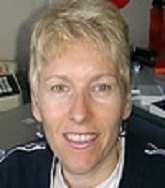 Marina Cetkovic-Cvrlje
St. Cloud State University USA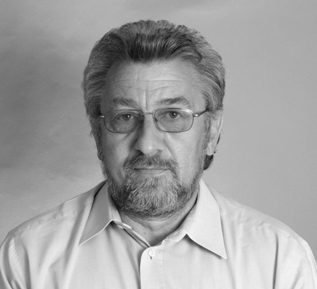 Nicolas F Wiernsperger
University of Lyon France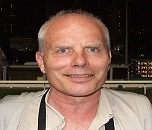 Peter Mansfield
Good Health Keeping UK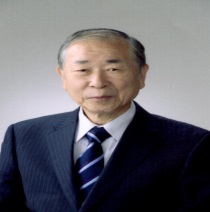 Shigehiro Katayama
Saitama Medical University Japan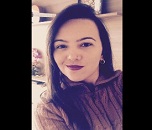 Layanne Araujo
University of Sao Paulo Brazil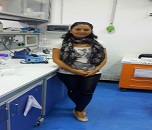 Alev Onder
Ankara University Turkey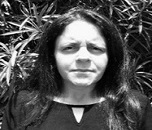 Marie-Paule Gonthier
University of Reunion France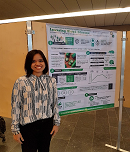 Anniline Teng
Manila Central University Philippines
Recommended Global Diabetes & Endocrinology Conferences
Herbal Diabetes 2018
About Conference
Conference Series Ltd extends its welcome to 24th International Conference on Herbal and Alternative therapies for Diabetes during November 05-06, 2018 at Singapore. Conference Series Ltd through its Open Access Initiative is committed to make genuine and reliable contributions to the scientific community.
Conference Series Ltd Organizes 1000+ Conferences Every Year across USA, Europe & Asia with support from 1000 more scientific societies and Publishes 700+ Open access journals which contains over 100000 eminent personalities, reputed scientists as editorial board members.
Herbal Diabetes 2018 includes symposiums and workshops, keynote speeches, plenary talks, poster sessions and panel discussion on latest research developments in the field of diabetes and endocrine disorders.
This Conference is a platform for Diabetes and endocrinology students, faculty, deans, researchers, and leaders to collaborate on topics affecting diabetes and endocrine disorders. Attendees can take advantage of opportunities to learn about diabetes and endocrinology research from a variety of oral and poster presentations. Meet and network with nurses ranging from students to deans, faculty, and researchers. This is your best opportunity to reach the largest assemblage of participants from the Herbal Diabetes 2018 conference.
Target Audience:
CEOs, Directors of Association and Societies, Scientists, Doctors, Professors, Diabetes Lecturers, Endocrine Lecturers, Nurses, Diabetes Practitioners, Medical Students, surgeons, young researchers, industrial delegates, Pharmaceutical Industries, Herbal institutes, Herbal research centers, Healthcare Industries, Pharmacological and Pharmacognosy Industries.
Why to Attend?:
Meet Experts & Influencers Face To Face
Networking Opportunities
Learning In A New Space
Break Out Of Your Comfort Zone
Greater Focus
Learn Skills & Stay Up-To-Date
Educational Opportunities
Sessions/Tracks
Many common herbs and spices are claimed to have blood sugar lowering properties that make them useful for people with or at high risk of type 2 diabetes. A number of clinical studies have been carried out in recent years that show potential links between herbal therapies and improved blood glucose control, which has led to an increase in people with diabetes using these more 'natural' ingredients to help manage their condition.
Ayurvedic medicine for diabetes is based upon the built of the patient as sthoola pramehi (obese patient) or krisha pramehi (lean patient) based upon the dosha predominance.
Purificatory therapies like panchakarma are performed as the first stage of treatment in an obese patient and then rejuvenating herbs and formulations are prescribed. Whereas in cases of a lean patient with prameha, nourishing therapies are done in the first stage of Ayurvedic treatment for diabetes.
TCM is a system of healing that originated thousands of years ago. It has evolved into a well-developed, coherent system of medicine that uses several modalities to treat and prevent illness. The most commonly employed therapeutic methods in TCM include acupuncture/moxibustion, Chinese herbal medicine, diet therapy, mind/body exercises (Qigong and Tai Chi), and Tui Na (Chinese massage). Unlike Western medicine, TCM is not concerned with measuring and monitoring blood glucose levels in diabetic patients. Treatment is individualized and geared toward assessing and treating the symptoms that compose patterns of deficiency and disharmony.
Diabetes Mellitus (Zayabetus) is one of the most important lifestyle related disorders that is mostly widespread in urban areas. Diabetes (Zayabetus) is characterized by Excessive thrust, Excessive urination, Excessive increase of appetite, and collapse of sexual function. The disease is associated with Polydypsia (Atash-e-Mufrit) and Polyuria (Kasrat –e-Baul). In case of Diabetes (Zayabetus), level of sugar in blood increases due to lesser production of Insulin through Pancreas.
Several botanical and herbal supplements have been studied as alternative treatments for type 2 diabetes, including ginseng, cinnamon, and aloe vera. Find out if they really work. Currently, there is a paucity of consistent and reproducible efficacy data in humans to suggest any recommendations for most botanical or bioactive supplements as adjunct treatments for risk factors related to metabolic syndrome or type 2 diabetes.
The acupuncture techniques recommended to treat type 1 and 2 diabetes vary dramatically, just as the treatments of Western medicine differ. These are two different diseases within the diabetes spectrum. Methods are prescribed according to which diabetes symptoms you wish to treat. There are acupuncture techniques to help with weight loss, metabolism, organ function, and nerve pain. One of the more vigorously studied acupuncture techniques that addresses diabetic neuropathy is the wrist-ankle treatment. The treatment involves deep stimulation of the wrist and ankle nerves.
The physiological basis of this belief has never been fully described, but as current research continues to reveal the intricacies of neuro-endocrine pathways, meditation, yoga, and other mind-body therapies are considered to be promising options in the treatment of diabetes.
The prevalence of diabetes is increasing dramatically worldwide.1 Negative effects of physiological and emotional stress on blood glucose control have been described in the literature.2,3 Mind-body therapies, such as meditation, yoga, qi-gong, and other relaxation techniques, have been studied in diabetes as a means of decreasing stress-related hyperglycemia.
For those living with diabetes, aromatherapy or the use of essential oils can directly improve quality of life and help relieve their symptoms. Aromatherapy has often been relegated to the same category of medicine as crystal healing and reiki massage. "New Age" stores with chime music playing and incense burning in all four corners always seem to feature a display of essential oils by the cash register. However even though some vendors may make claims of essential oils that they can't follow through on, medical research has proven that some oils can have genuine therapeutic value, both in terms of relieving stress and lowering blood pressure through aromatherapy, and also via physical means such as wound care and improving circulation.
Alternative and Complementary therapies:
Some people living with diabetes use complementary or alternative therapies to treat or manage their diabetes. Some of these therapies may be effective and others can be ineffective or even harmful. Patients who decide to use complementary and alternative medicine should seek advice from their health care providers first.
Insulin therapy is recommended for patients with type 2 diabetes mellitus and an initial A1C level greater than 9 percent, or if diabetes is uncontrolled despite optimal oral glycemic therapy. Insulin therapy may be initiated as augmentation, starting at 0.3 unit per kg, or as replacement, starting at 0.6 to 1.0 unit per kg. When using replacement therapy, 50 percent of the total daily insulin dose is given as basal, and 50 percent as bolus, divided up before breakfast, lunch, and dinner. Augmentation therapy can include basal or bolus insulin. Replacement therapy includes basal-bolus insulin and correction or premixed insulin.
There are many types of non-insulin therapies, which work in different ways, to help manage your type 2 diabetes. Below you will find the most common types such as Metformin, Thiazolidinediones (TZDs), Sulfonylureas, SGLT-2 inhibitors, DPP-4 inhibitors (gliptins), GLP-1. Each type of these therapies work in different ways, and will be suitable for different people, to help best manage type 2 diabetes.
The diagnosis of type 2 diabetes is often delayed, and 20% to 50% of people with type 2 diabetes present with microvascular and/or macrovascular complications at the time of diagnosis (2,3). When lifestyle interventions fail to control blood glucose (BG) levels adequately, pharmacological treatment becomes necessary.
Ozone is a gas, and can be used as a treatment for ulcers in people with diabetes, which can be delivered with ozonised oils (e.g. ozonised sunflower or olive oil), or by a mixture of oxygen and ozone applied directly to the wound, or through rectal insufflation (blown into the final portion of the gut/intestines through the anus).
Cell Therapy/ Cell-based therapies:
There is an alarming increase in the number of cases of diabetes with the global prevalence rate at 9% for the year 2014. Around 387 million patients worldwide are suffering from diabetes, and this number is expected to increase by 50% by 2030. In particular, the South East Asian countries are affected most due to diabetes with projected 10% increase in diabetic patients by 2035. Studies over the past several years highlight that cell-based therapies involving adult stem and progenitor cells hold promise of rescuing the dying endothelium in diabetes. This novel therapeutic strategy involves stem cells obtained from a variety of sources, such as circulating endothelial progenitor cells, mesenchymal stromal cells (MSCs), embryonic stem cells, and inducible pluripotent stem cells (iPSCs).Studies over the past several years highlight that cell-based therapies involving adult stem and progenitor cells hold promise of rescuing the dying endothelium in diabetes. This novel therapeutic strategy involves stem cells obtained from a variety of sources, such as circulating endothelial progenitor cells, mesenchymal stromal cells (MSCs), embryonic stem cells, and inducible pluripotent stem cells (iPSCs).
Diabetes medications are a common form of treatment for people with diabetes. There are many different types of diabetes medicines, or anti-diabetic drugs, and this includes insulin, which has its own area within the site. Whilst each drug is unique in the way it works to help patients with diabetes keep their condition under control, some act similarly to one other and are grouped in the same class of drugs.
The Indian and Chinese cultures have had several thousand years of history and experience in the prevention and treatment of T2DM with herbal medicine. As later discussed, several herbal medications have been proven to be clinically effective. Because herbal medicines are usually derived from natural plants, they are considered to be relatively safe and have fewer side effects compared to the conventional drugs.
Nutrition therapy has its greatest impact when a person is first diagnosed with diabetes. A variety of nutrition therapy interventions can help with diabetes management, including carbohydrate counting, simplified meal plans, healthy food choices, individualized meal planning strategies, exchange lists and behavior strategies.
In women with type 2 diabetes, the changes in sex-hormone levels, abdominal fat, and insulin metabolism that accompany menopause may represent additional impediments in achieving good glycaemic control. There is evidence that exogenous estrogens might reduce some of these adverse changes.
The microvascular complications of insufficiently controlled diabetes (neuropathy, retinopathy and nephropathy) and the marked increased risk of macrovascular events (e.g., stroke and myocardial infarction) have a dire impact on society in both human and economic terms. In Type 1 diabetes total β-cell loss occurs. In Type 2 diabetes, partial β-cell loss occurs before diagnosis, and the progressive β-cell loss during the life of the patient increases the severity of the disease. In patients with diabetes, increased insulin resistance in the muscle and liver are key pathophysiologic defects. In addition, defects in metabolic processes in the fat, GI tract, brain, pancreatic α-cells and kidney are detrimental to the overall health of the patient. This review addresses novel therapies for these deficiencies in clinical and preclinical evaluation, emphasizing their potential to address glucose homeostasis, β-cell mass and function, and the comorbidities of cardiovascular disease and obesity.
Diabetes is a disease in which the body does not produce or properly use insulin. Insulin is a hormone needed to convert sugar, starches and other food into the energy necessary for daily life. While the cause of diabetes is unknown, factors such as obesity and lack of exercise play important roles. Diabetes can result in conditions such as: heart disease, stroke, high blood pressure, blindness, kidney disease, nervous system disease (neuropathy), amputations, and problems with the skin, including ulcers and infections.
Ceruloplasmin replacement therapy:

Aceruloplasminemia is a monogenic disease caused by mutations in the ceruloplasmin gene that result in loss of protein ferroxidase activity. Ceruloplasmin plays a role in iron homeostasis, and its activity impairment leads to iron accumulation in liver, pancreas, and brain. Iron deposition promotes diabetes, retinal degeneration, and progressive neurodegeneration.
Diabetic ketoacidosis, hyperglycemic hyperosmolar syndrome, and acute adrenal crisis are life-threatening endocrine emergencies that have marked effects on fluid, electrolyte, and acid-base homeostasis. Rapid identification of these disorders and aggressive therapy to correct fluid, electrolyte, and acid-base imbalances are crucial to a successful outcome for the patient.
In T1D, islets are the target for autoreactive T cell destruction. The absence of islets leads to insulin deficiencies and resultant hyperglycemia. Gene therapy is a useful technique to treat T1D as it can be applied from many different angles. The insulin gene can be replaced in a host or the autoreactive T cells suppressed.
Market Analysis
Diabetes continues to be a major healthcare problem, fueling markets for insulin, hypoglycemics and diagnostic products. Someone with diabetes is either producing too little insulin or is unable to respond well to the insulin produced. Diabetes is a chronic disease and, if not managed well, can deteriorate steadily to cause devastating complications such as blindness, nerve damage, kidney failure, heart disease and limb amputation. Studies show that about half of patients already have diabetes-related complications at the time of diagnosis.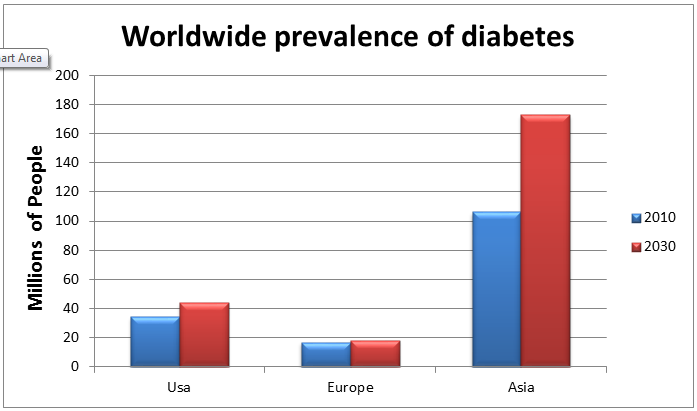 Alternative Therapies:
Some people with diabetes use complementary or alternative therapies to treat diabetes or manage their diabetes. Although some of these therapies may be effective, others can be ineffective or even harmful. Plants provided a potential source of hypoglycemic drugs and are widely used in several traditional systems of medicine to prevent diabetes. Several medicinal plants have been investigated for their beneficial effect in different type of diabetes. Other alternative therapies such as dietary supplements, acupuncture, hydrotherapy, Mind-Body, yoga, Insulin & Non-Insulin Therapies, Pharmacological, Ozone-Oxygen , Cell Therapy/ Cell-based, Drug therapies, Chinese Medical Therapies, Nutritional therapies, Hormone Therapies, Emerging & Novel Therapies, Physical Therapy, Ceruloplasmin replacement therapy, Fluid & electrolyte therapy for Endocrine disorders and Gene therapies to treat or manage diabetes.
Herbal Medicine:
Although approximately 80 percent of people today depend upon herbal medication as a component of their primary healthcare according to the World Health Organization, there is still great concern about the safety and efficacy of herbal use.
The number of patients seeking alternate and herbal therapy is growing exponentially. Herbal medicines are the synthesis of therapeutic experiences of generations of practicing physicians of indigenous systems of medicine for over hundreds of years. Herbal medicines are now in great demand in the developing world for primary health care not because they are inexpensive but also for better cultural acceptability, better compatibility with the human body and minimal side effects. However, recent findings indicate that all herbal medicines may not be safe as severe consequences are reported for some herbal drugs. Most herbal products on the market today have not been subjected to drug approval process to demonstrate their safety and effectiveness. Thousand years of traditional use can provide us with valuable guidelines to the selection, preparation and application of herbal formulation. To be accepted as viable alternative to modern medicine, the same vigorous method of scientific and clinical validation must be applied to prove the safety and effectiveness of a therapeutically product. In the present review we attempted to describe the present scenario and project the future of herbal medicine.
Why Singapore:
Diabetes mellitus, commonly referred to as diabetes, is a long-term illness characterized by a high sugar (or glucose) level in the blood. Someone with diabetes is either producing too little insulin or is unable to respond well to the insulin produced.
In Singapore, one out of 9 people aged 18 to 69 has diabetes. That's about 11.3% of our population or more than 400,000 people.
Another 12 to 15 per cent suffer from pre-diabetes. Of them, generally one in three will become diabetic within eight years.
If nothing is done, the number of diabetics under 70 here is expected to rise to 670,000 by 2030 and to one million by 2050.
Alternative therapies use among type 2 diabetes patients in Singapore, 43.4% used CAM and 61.2% did not inform health-care professionals of their CAM use.
Past Conference Report
Conference Series successfully hosted its premier 23rd International Conference on Herbal and Alternative Remedies for Diabetes and Endocrine Disorders during November 2-4, 2017 at Bangkok, Thailand. The conference was organized with a focus on "Current Challenges and Innovations in diabetes and endocrine disorders" and it was a great success where eminent keynote speakers from various reputed organizations made their resplendent presence and addressed the gathering.
Herbal Diabetes 2017 was marked by the attendance of Editorial Board Members of supported Journals like Journal of Diabetes and Metabolism, Pancreatic Disorders and Therapy and Journal of Steroids and Hormonal Science. Many Scientists, young and brilliant Researchers, Business Delegates and talented Student Communities representing from varies countries made this conference fruitful and productive driving the three-day event into the path of success with thought provoking keynote and plenary presentations.
The 23rd International Conference on Herbal and Alternative Remedies for Diabetes and Endocrine Disorders covered the following scientific sessions and discussions:
· Herbal medicine for Diabetes
· Alternative Medical Therapies
· Acupuncture
· Endocrine Disorders
· Gynecological Endocrinology
· Pediatric Endocrinology
· Reproductive Endocrinology
· Neuroendocrinology
· Treatment for Diabetes
· Diabetes Complications
· Diabetes Management
· Herbal Medicine for Endocrine disorders
· Obesity & Metabolic Disorders
· Diet & Nutrition
The response to Herbal Diabetes 2017 was huge attendees from different corners of the world. The conference was initiated with a series of invited lectures delivered by both Honorable Guests and members of the Keynote forum.

· Marina Cetkovic-Cvrlje
St. Cloud State University, USA
· Jeena N Janardhanan
Kerala University of Health Sciences, India
· Nicolas F Wiernsperger
University of Lyon, France

· Shigehiro Katayama
Saitama Medical University, Japan
All the above mentioned Honorable Guests and Keynote speakers gave their energetic and fruitful contributions at Herbal Diabetes 2017.
All accepted abstracts have been indexed in OMICS Group Journal of Diabetes and Metabolism as a special issue.
We are also obliged to various outside experts, company representatives and other eminent personalities who supported the conference by facilitating the discussion forums. Our sincere thanks to Organizing Committee Members for their gracious presence, support and assistance towards Herbal Diabetes 2017, and with their unique feedback, Conference Series would like to announce the "24th Herbal and Alternative Remedies for Diabetes and Endocrine Disorders "to be held in Dubai, UAE during September 04-05, 2018.
To Collaborate Scientific Professionals around the World
Conference Date November 05-06, 2018
For Sponsors & Exhibitors
Useful Links
Past Conference Report