Recommended Global Diabetes & Endocrinology Conferences
Herbal Diabetes 2018
About Conference
Conference Series Ltd extends its welcome to 24th International Conference on Herbal and Alternative Remedies for Diabetes and Endocrine Disorders during August 20-21, 2018 at Singapore. Conference Series Ltd through its Open Access Initiative is committed to make genuine and reliable contributions to the scientific community.
Conference Series Ltd Organizes 1000+ Conferences Every Year across USA, Europe & Asia with support from 1000 more scientific societies and Publishes 700+ Open access journals which contains over 100000 eminent personalities, reputed scientists as editorial board members.
Herbal Diabetes 2018 includes symposiums and workshops, keynote speeches, plenary talks, poster sessions and panel discussion on latest research developments in the field of diabetes and endocrine disorders.
This Conference is a platform for Diabetes and endocrinology students, faculty, deans, researchers, and leaders to collaborate on topics affecting diabetes and endocrine disorders. Attendees can take advantage of opportunities to learn about diabetes and endocrinology research from a variety of oral and poster presentations. Meet and network with nurses ranging from students to deans, faculty, and researchers. This is your best opportunity to reach the largest assemblage of participants from the Herbal Diabetes 2018 conference.
Target Audience:
CEOs, Directors of Association and Societies, Scientists, Doctors, Professors, Diabetes Lecturers, Endocrine Lecturers, Nurses, Diabetes Practitioners, Medical Students, surgeons, young researchers, industrial delegates, Pharmaceutical Industries, Herbal institutes, Herbal research centers, Healthcare Industries, Pharmacological and Pharmacognosy Industries.
Why to Attend?:
Meet Experts & Influencers Face To Face
Networking Opportunities
Learning In A New Space
Break Out Of Your Comfort Zone
Greater Focus
Learn Skills & Stay Up-To-Date
Educational Opportunities
Market Analysis
Diabetes continues to be a major healthcare problem, fueling markets for insulin, hypoglycemics and diagnostic products. Someone with diabetes is either producing too little insulin or is unable to respond well to the insulin produced. Diabetes is a chronic disease and, if not managed well, can deteriorate steadily to cause devastating complications such as blindness, nerve damage, kidney failure, heart disease and limb amputation. Studies show that about half of patients already have diabetes-related complications at the time of diagnosis.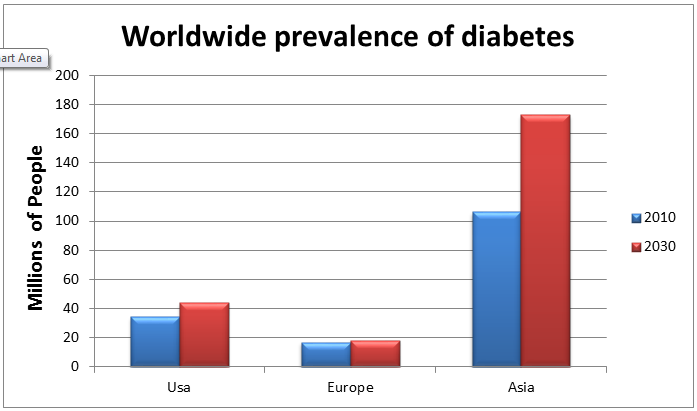 Alternative Therapies:
Some people with diabetes use complementary or alternative therapies to treat diabetes or manage their diabetes. Although some of these therapies may be effective, others can be ineffective or even harmful. Plants provided a potential source of hypoglycemic drugs and are widely used in several traditional systems of medicine to prevent diabetes. Several medicinal plants have been investigated for their beneficial effect in different type of diabetes. Other alternative therapies such as dietary supplements, acupuncture, hydrotherapy, Mind-Body, yoga, Insulin & Non-Insulin Therapies, Pharmacological, Ozone-Oxygen , Cell Therapy/ Cell-based, Drug therapies, Chinese Medical Therapies, Nutritional therapies, Hormone Therapies, Emerging & Novel Therapies, Physical Therapy, Ceruloplasmin replacement therapy, Fluid & electrolyte therapy for Endocrine disorders and Gene therapies to treat or manage diabetes.
Herbal Medicine:
Although approximately 80 percent of people today depend upon herbal medication as a component of their primary healthcare according to the World Health Organization, there is still great concern about the safety and efficacy of herbal use.
The number of patients seeking alternate and herbal therapy is growing exponentially. Herbal medicines are the synthesis of therapeutic experiences of generations of practicing physicians of indigenous systems of medicine for over hundreds of years. Herbal medicines are now in great demand in the developing world for primary health care not because they are inexpensive but also for better cultural acceptability, better compatibility with the human body and minimal side effects. However, recent findings indicate that all herbal medicines may not be safe as severe consequences are reported for some herbal drugs. Most herbal products on the market today have not been subjected to drug approval process to demonstrate their safety and effectiveness. Thousand years of traditional use can provide us with valuable guidelines to the selection, preparation and application of herbal formulation. To be accepted as viable alternative to modern medicine, the same vigorous method of scientific and clinical validation must be applied to prove the safety and effectiveness of a therapeutically product. In the present review we attempted to describe the present scenario and project the future of herbal medicine.
Why Singapore:
Diabetes mellitus, commonly referred to as diabetes, is a long-term illness characterized by a high sugar (or glucose) level in the blood. Someone with diabetes is either producing too little insulin or is unable to respond well to the insulin produced.
In Singapore, one out of 9 people aged 18 to 69 has diabetes. That's about 11.3% of our population or more than 400,000 people.
Another 12 to 15 per cent suffer from pre-diabetes. Of them, generally one in three will become diabetic within eight years.
If nothing is done, the number of diabetics under 70 here is expected to rise to 670,000 by 2030 and to one million by 2050.
Alternative therapies use among type 2 diabetes patients in Singapore, 43.4% used CAM and 61.2% did not inform health-care professionals of their CAM use.
Past Conference Report
Conference Series LLC successfully hosted its premier 23rd International Conference on Herbal and Alternative Remedies for Diabetes and Endocrine Disorders during November 2-4, 2017 at Bangkok, Thailand. The conference was organized with a focus on "Current Challenges and Innovations in diabetes and endocrine disorders" and it was a great success where eminent keynote speakers from various reputed organizations made their resplendent presence and addressed the gathering.
Herbal Diabetes 2017 was marked by the attendance of Editorial Board Members of supported Journals like Journal of Diabetes and Metabolism, Pancreatic Disorders and Therapy and Journal of Steroids and Hormonal Science. Many Scientists, young and brilliant Researchers, Business Delegates and talented Student Communities representing from varies countries made this conference fruitful and productive driving the three-day event into the path of success with thought provoking keynote and plenary presentations.
The 23rd International Conference on Herbal and Alternative Remedies for Diabetes and Endocrine Disorders covered the following scientific sessions and discussions:
· Herbal medicine for Diabetes
· Alternative Medical Therapies
· Acupuncture
· Endocrine Disorders
· Gynecological Endocrinology
· Pediatric Endocrinology
· Reproductive Endocrinology
· Neuroendocrinology
· Treatment for Diabetes
· Diabetes Complications
· Diabetes Management
· Herbal Medicine for Endocrine disorders
· Obesity & Metabolic Disorders
· Diet & Nutrition
The response to Herbal Diabetes 2017 was huge attendees from different corners of the world. The conference was initiated with a series of invited lectures delivered by both Honorable Guests and members of the Keynote forum.

· Marina Cetkovic-Cvrlje
St. Cloud State University, USA
· Jeena N Janardhanan
Kerala University of Health Sciences, India
· Nicolas F Wiernsperger
University of Lyon, France

· Shigehiro Katayama
Saitama Medical University, Japan
All the above mentioned Honorable Guests and Keynote speakers gave their energetic and fruitful contributions at Herbal Diabetes 2017.
All accepted abstracts have been indexed in OMICS Group Journal of Diabetes and Metabolism as a special issue.
We are also obliged to various outside experts, company representatives and other eminent personalities who supported the conference by facilitating the discussion forums. Our sincere thanks to Organizing Committee Members for their gracious presence, support and assistance towards Herbal Diabetes 2017, and with their unique feedback, Conference Series LLC would like to announce the "24th Herbal and Alternative Remedies for Diabetes and Endocrine Disorders "to be held in Dubai, UAE during September 04-05, 2018.
To Collaborate Scientific Professionals around the World
Conference Date August 17-18, 2018
For Sponsors & Exhibitors